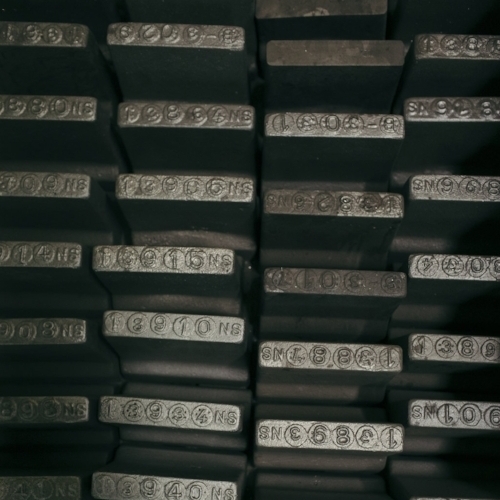 MANY YEARS OF DELIVERIES TO SEGMENTS LIKE MARINE AND OFFSHORE HAS PAVED THE WAY FOR A QUALITY AWARENESS ON A HIGH LEVEL.
THE MOLTEN STEEL ARE CONTROLLED IN OUR SPECTROMETER BEFORE IT IS CASTED, THE NORMAL CONTENT IN THE MATERIAL ARE IDENTIFIED, BUT WE ALSO HAVE THE POSSIBILITY TO IDENTIFY TRACE SUBSTANCES
INTERNALLY WE HAVE ACCESS TO NON DESTRUCTIVE TESTING LIKE X-RAY, ULTRASONICS, MAGNETIC POWDER TESTING AND PENETRANT TESTING.
WE CAN ALSO PERFOM PRESSURE-TESTING TO YOUR PARTS USING PRESSURE UP TO 250 BAR USING OIL.
ALL MECHANICAL TESTING ARE DONE WITH EXTERNAL ACCREDITED LABORATORIES
INTERNT HAR VI TILLGÅNG TILL OFÖRSTÖRANDE PROVINING SOM RÖNTGEN, ULTRALJUD, MAGNETPULVERPROVNING, PENETRANTPROVNING SAMT PROVTRYCKNING MED OLJA UPP TILL 250 BAR.
ALL HÅLLFASTHET PROVAS PÅ EXTERNA ACKREDITERADE LABORATORIER.
WE ARE ONE OF FEW STEEL FOUNDRIES IN THE WORLD WHO ARE APPROVED BY MOST OF THE THIRD PARTY SOCIETIES, FOR SOME OF THEM WE ARE EVEN TRUSTED TO CLASSIFY THE MATERIAL OURSELVES.
DNV-GL
BUREAU VERITAS
CCS
KOREAN REGISTER
ABS
LLOYDS REGISTER
RINA
...
WE ARE ISO-CERTIFIED ACCORDING TO ISO 9001:2008